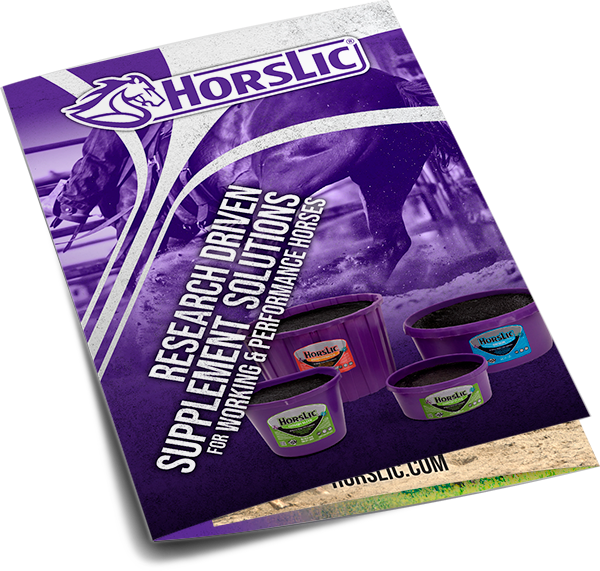 HorsLic is available in three formulations to best match the requirements of horses of varying ages, reproduction status and activity levels.
HorsLic Omega Elite is designed for additional nutritional support for breeding stallions, lactating mares and athlete horses.
HorsLic Performance is formulated for light-to-moderate work out, pleasure or performance horses.
HorsLic Senior is designed for the specific nutritional needs of mature pleasure or performance horses.
Download a printable brochure of all products for this brand. Contact us if you need assistance finding the New Generation Supplements plant for you.